Venue
Cannes Lions, France
Imaginative networking and party spaces for Twitter on the beach at the Cannes Lions Festival.
TRUE was commissioned by global events agency, Wonderland, to fabricate and install the Twitter HQ at the Cannes Lions Festival of Creativity; one of the most dynamic and creative event spaces in the world.
After meticulous design, engineering and testing in True HQ, the set elements were installed directly onto the sandy beach. The complex suite of props, branding elements and furniture provided a physical presence that matched the spirit of the brand – creating spaces for networking and seminars, stages for speakers during the day and performers at night.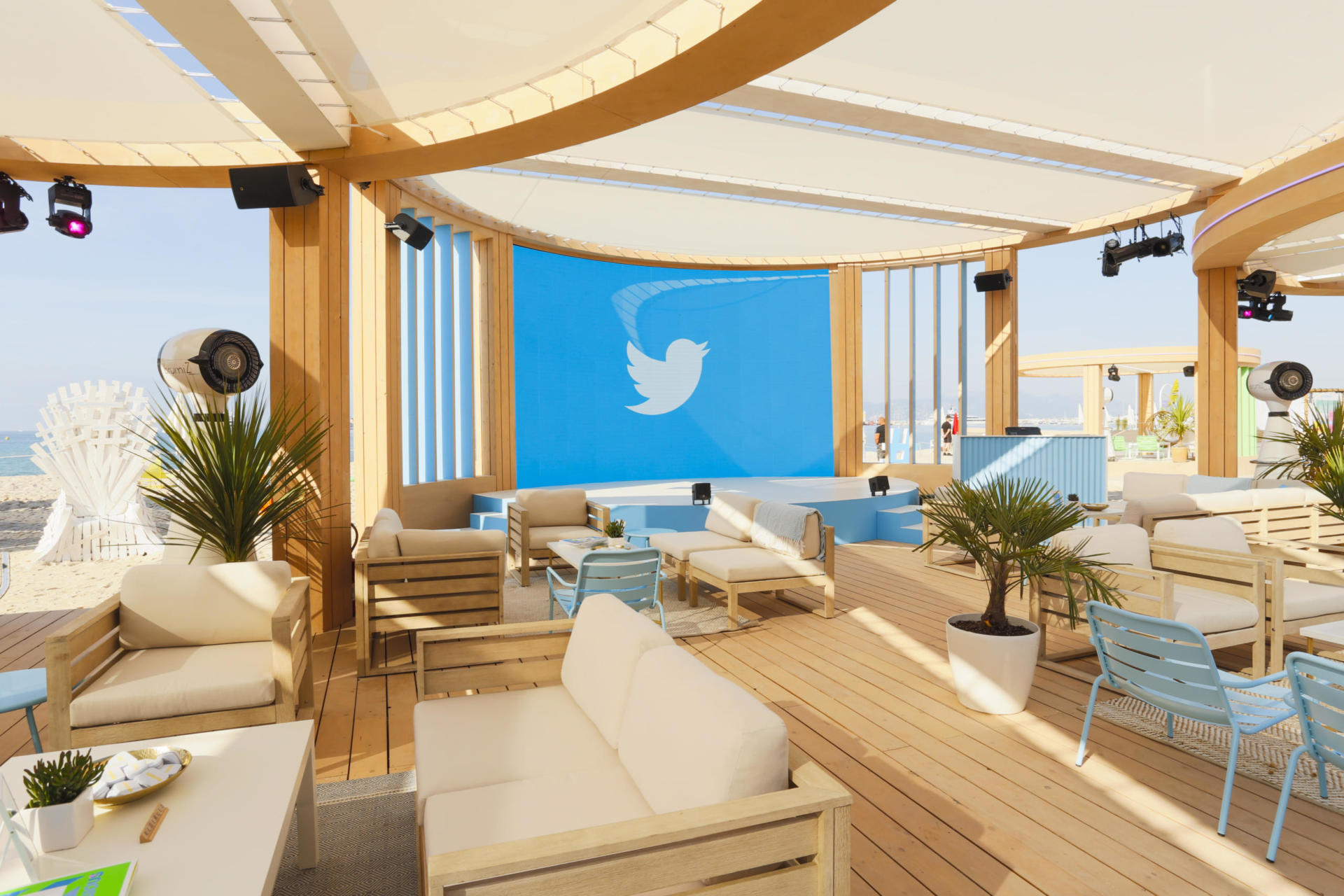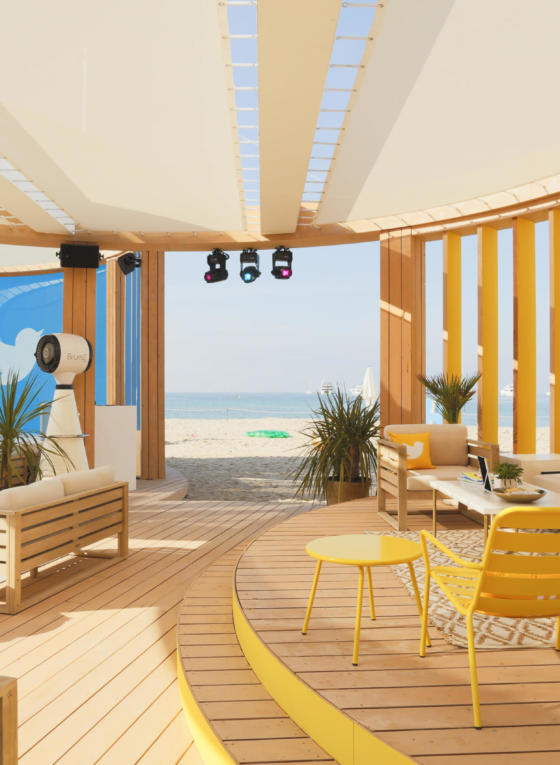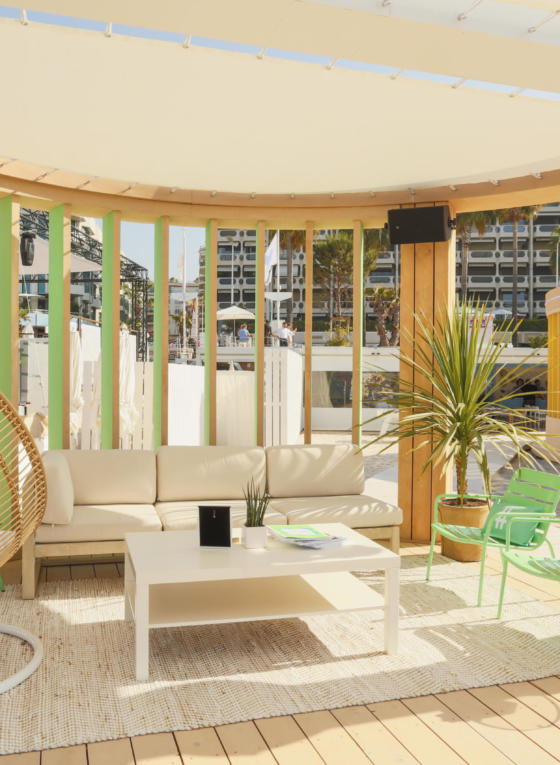 2018