True
x
The Marketing Store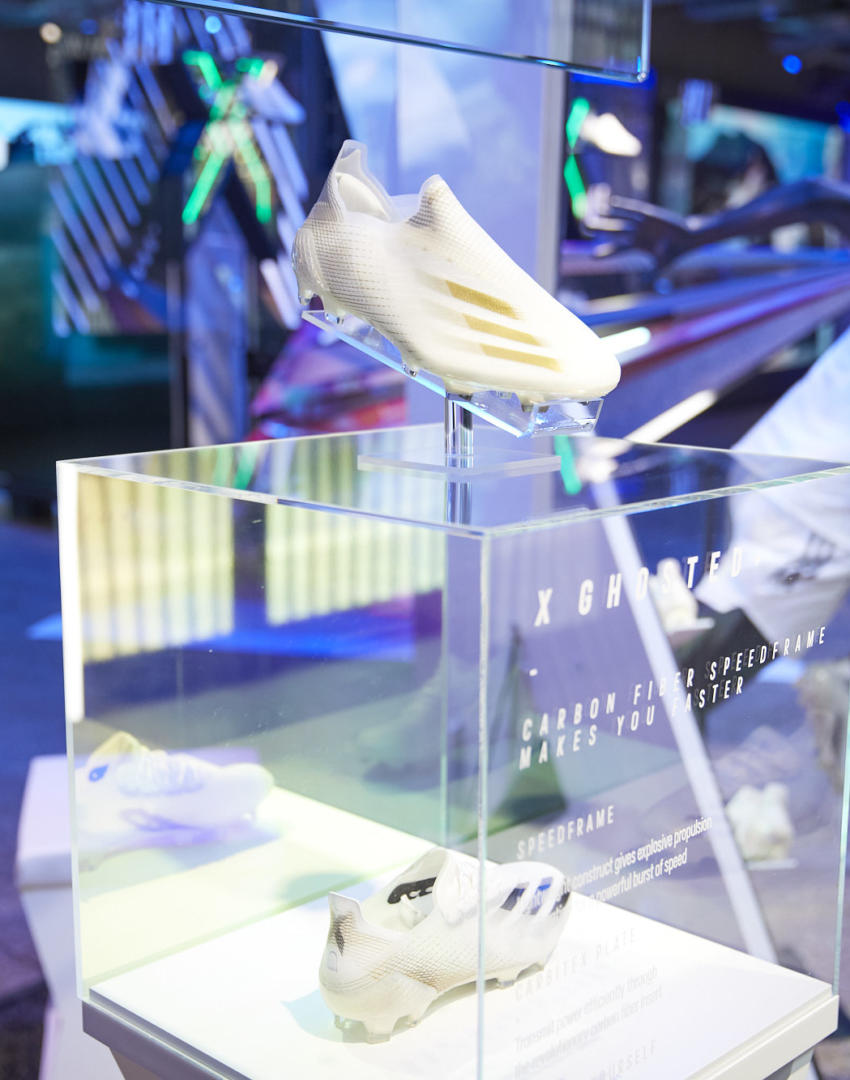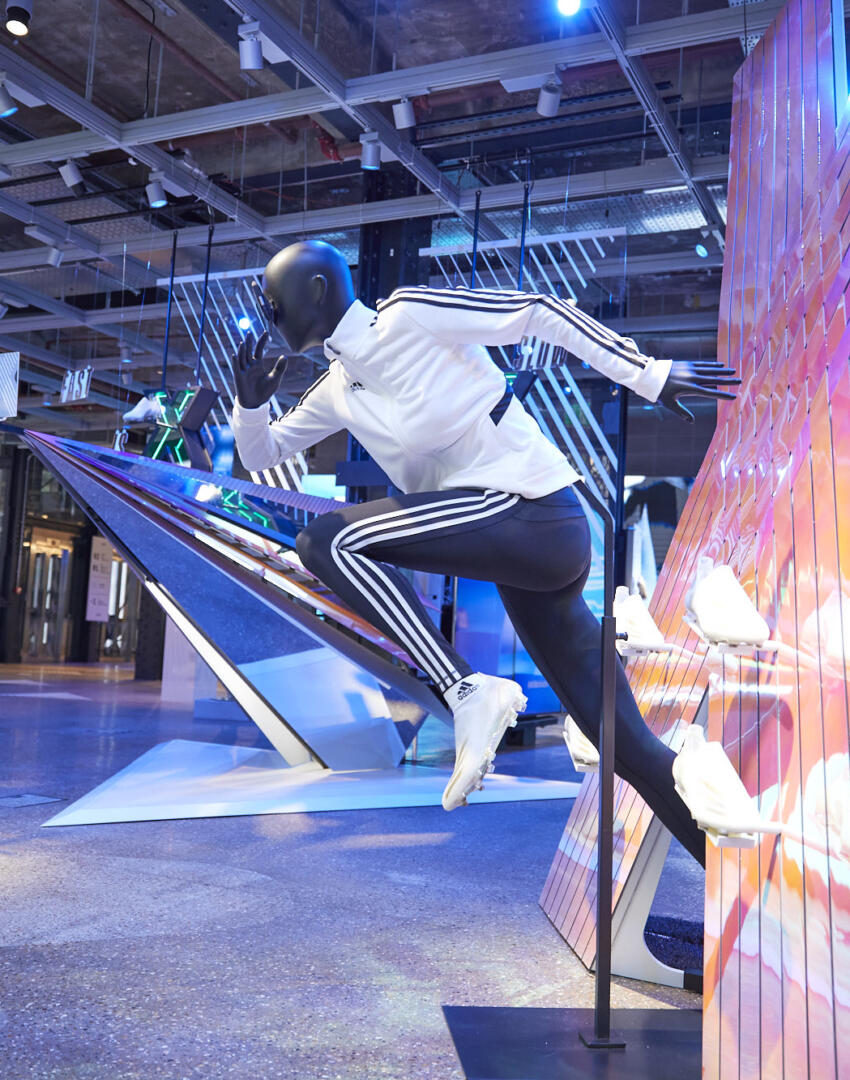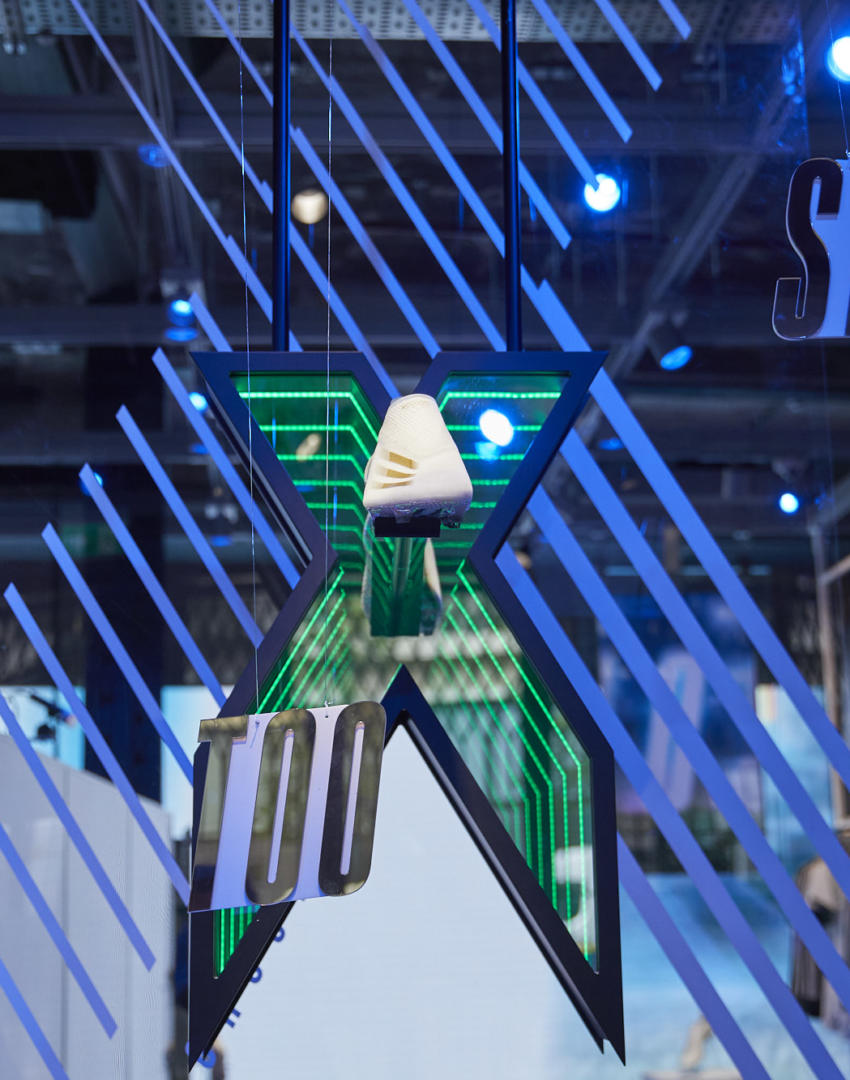 Client
The Marketing Store Worldwide
Venue
adidas Flagship Store London
A hero installation for the launch of adidas X Ghosted football boots in the new Flagship London store.
TRUE were asked by customer engagement agency, The Marketing Store, to build and install a storewide experience for the launch of the adidas X Ghosted range. The multi-sensory installations were located at the main entrance of the new adidas Flagship Store in London's Oxford Street and in other strategic places throughout the shopfloor.
Various installation surfaces displayed a dichroic effect to emphasise the innovative, high-performance materials used in the boots. Using integrated technology, the installations highlighted the design, features and materials of the new product range, whilst engaging customers with dynamic storytelling.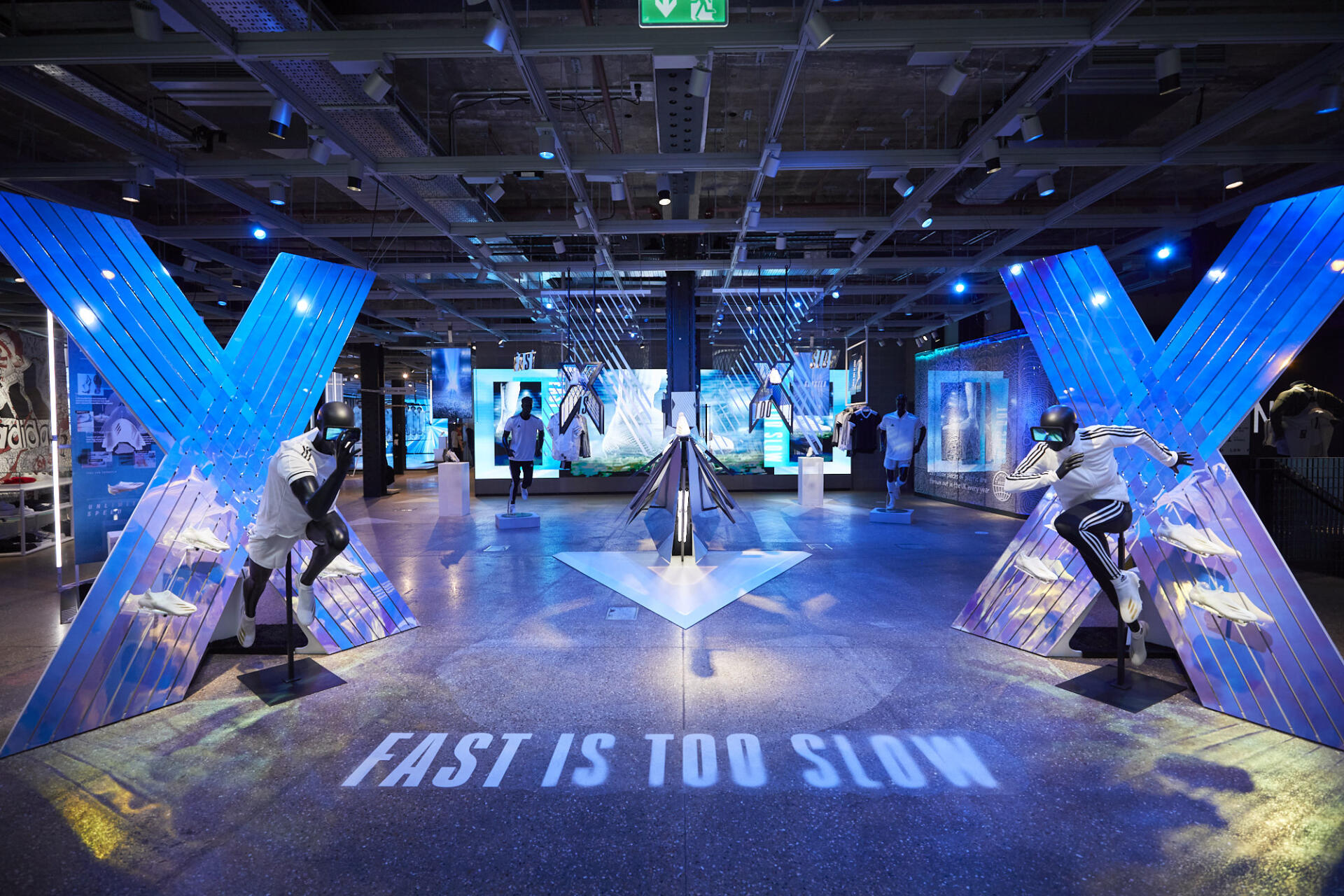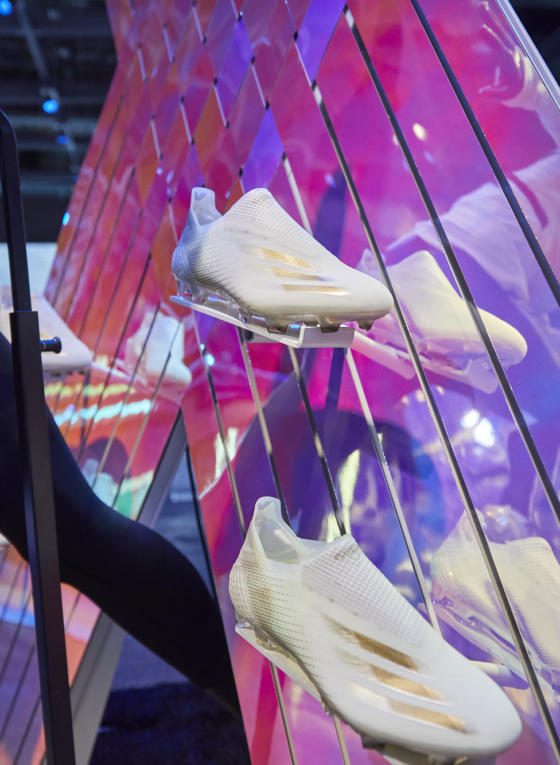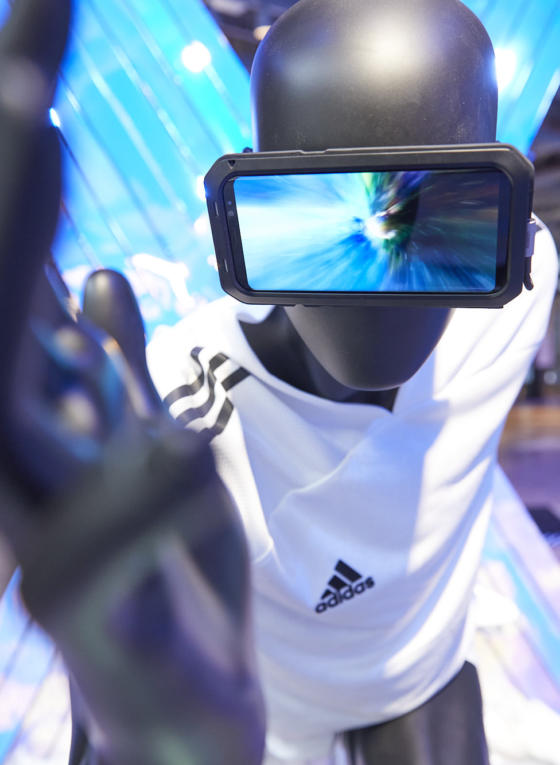 adidas Clean Classics
Client
The Marketing Store
Venue
adidas Flagship Store London
A retail pop-up for the launch of the adidas Clean Classics collection of sustainable shoes.
TRUE had the pleasure of working with The Marketing Store on an installation for the launch of the adidas Clean Classics collection, its range of iconic trainers redesigned as 100% sustainable and vegan to reduce the brand's impact on the environment. The retail pop-up was designed by our client to reflect adidas' new pledge of commitment to ending plastic waste.
To educate and inspire customers, it focused on the high-performance recycled materials and the sustainable production of the trainers. We built the installation with sustainability in mind, with metal and recycled plastic wall panels and plinths to showcase the hero products and house the fully integrated third-party technology.