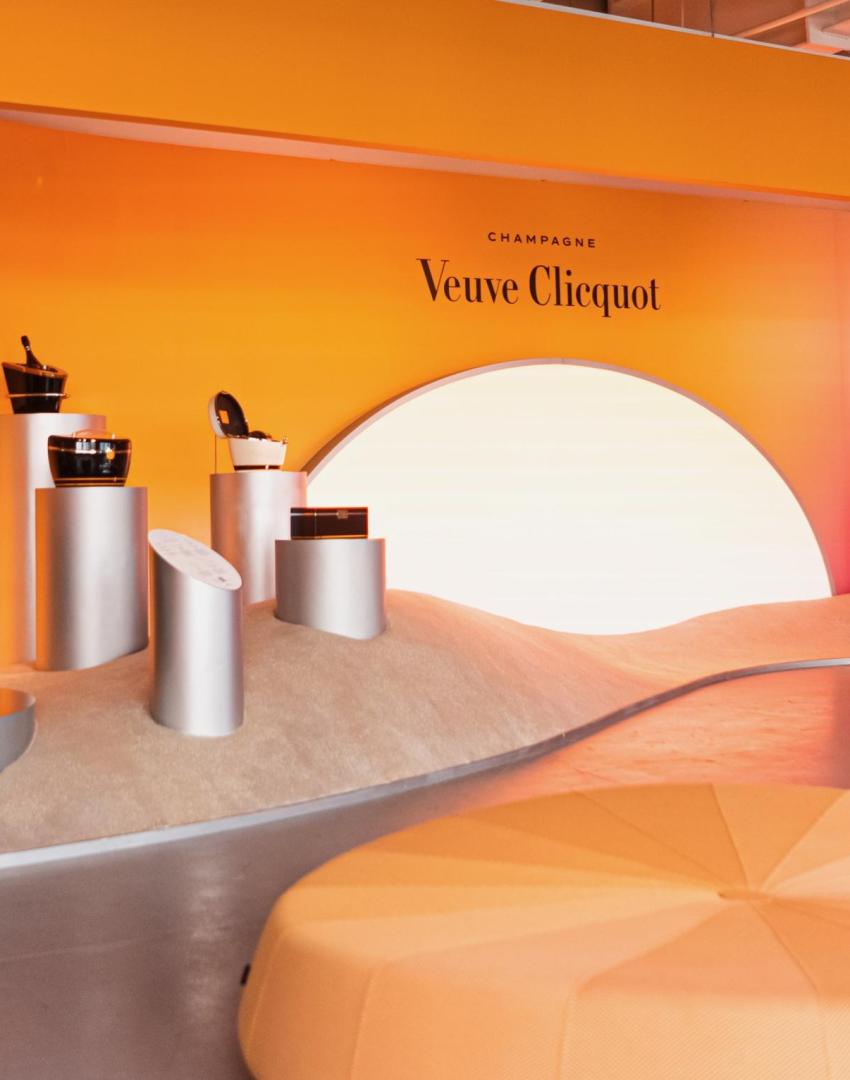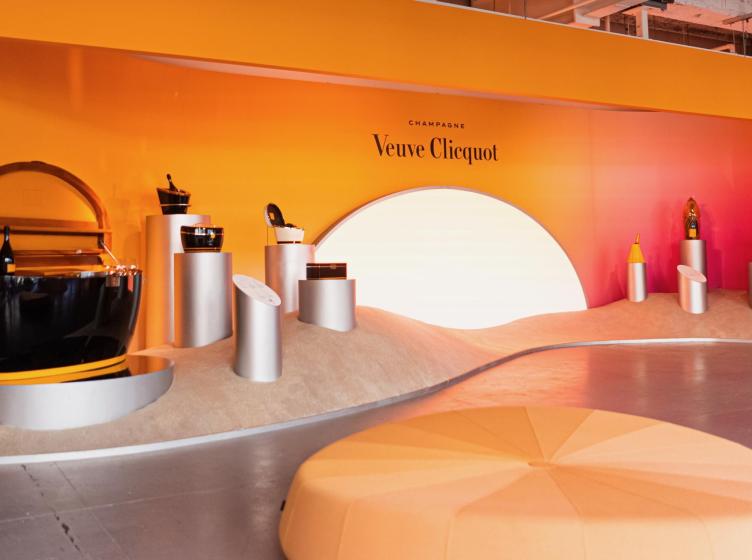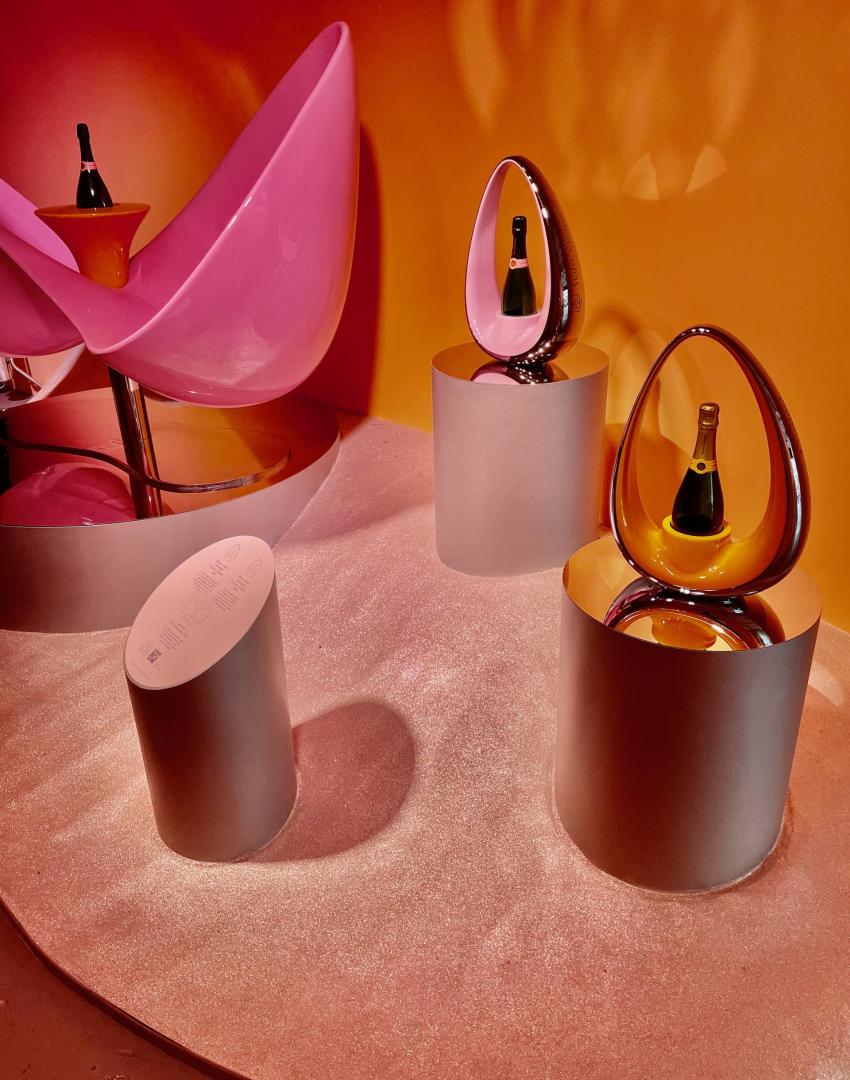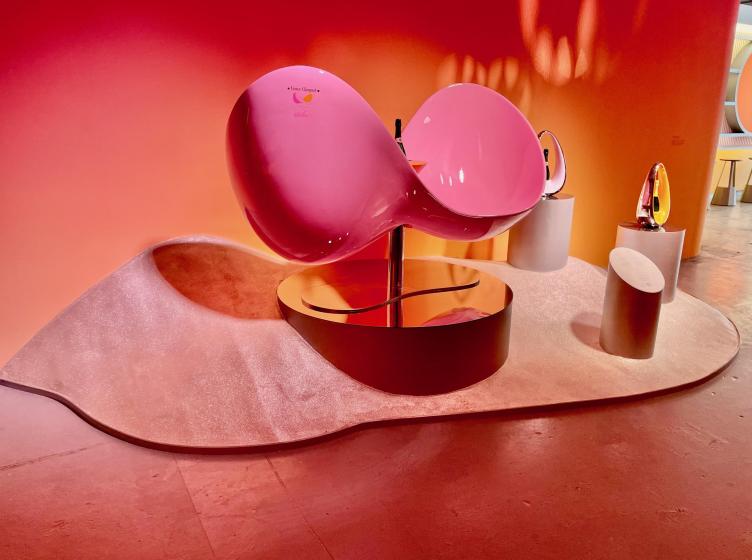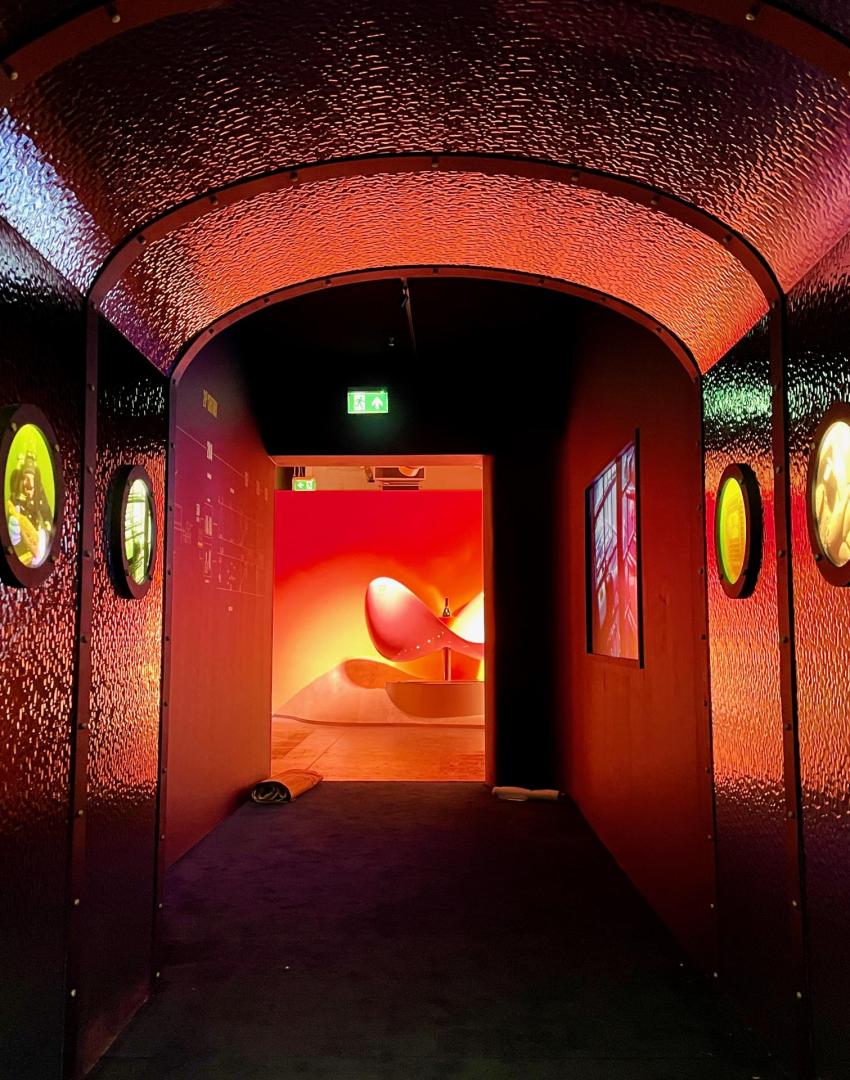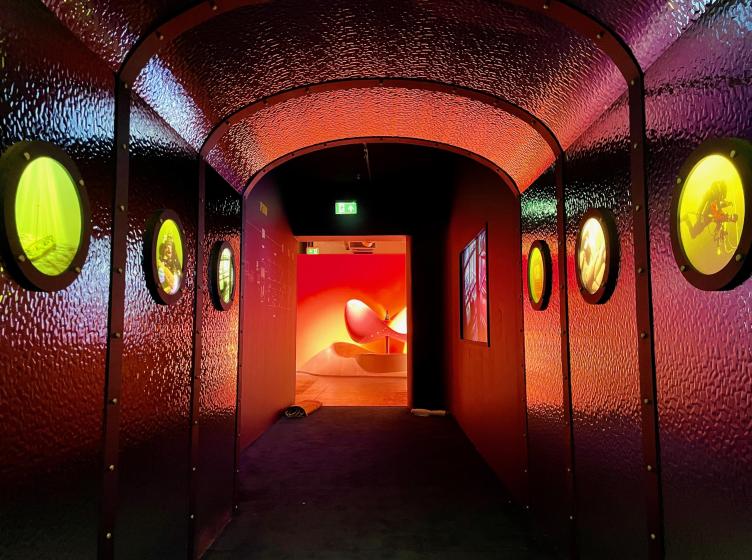 Venue
55 Regents Street, London
Celebrating 250 years of Veuve Clicquot heritage
Curated by nine female artists, 250 years of Veuve Clicquot's cultural imprint comes to life in this joyous exhibition.
Sustainability was at the heart of this ambitious exhibition, with every element of the build delivered to the high-end finish you'd expect with careful consideration given to all materiality; how it could be best utilised, re-used or recycled.  No plastic was used in any part of the exhibition
build with True Staging designing, testing and crafting the large sand dune features from recyclable material, saving 30 cubic meters of polystyrene from landfill.   An incredible 99% of the exhibition has been reused or recycled, thanks to the dedicated work of ARTER and Event Cycle, alongside True Staging's determination to work in a more sustainable way.